WELCOME TO TICKLE MY PAWS PET SITTING!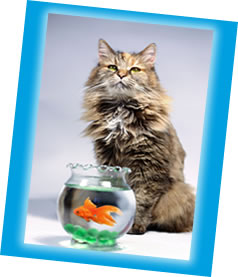 Thank you for your interest in Tickle My Paws Pet Sitting and the services we provide to Carlisle and the surrounding area of central Pennsylvania. We currently service clients in the following zip codes: 17013, 17015, 17007 and 17241.
Pet owners face a dilemma when they travel on vacation or business. Your choices are to board your pets at a kennel, or to have a friend, family member or kid next door come in to care for them when in fact, they may dislike pets. Many pets are stressed by going to a kennel in addition to being exposed to possible illnesses of other animals.
THE BENEFITS OF HIRING A PET SITTER
Tickle My Paws provides a convenient and stress free alternative to boarding your pets and leaving your home unattended while you're traveling.
Comfort & Security: Our customized service allows your pet to remain in the comfortable security of their own home, following their own routine with sights, smells and sounds it knows and is comfortable with.
Reduce Stress: They will not have the stress of being away from you and other pets. While we realize that nothing can take your place in your pets mind, we provide for the least disruption, stress and anxiety of being separated from you while providing excellent loving care in the comfort of your own home.
Peace of Mind: Our service allows you to travel guilt free and with peace of mind knowing that your pets and home are in our capable, loving hands. Your pets will receive personal attention, exercise and lots of TLC!
Crime Deterrent: Tickle My Paws also provides crime deterrent services for your home at no extra charge! We will collect your mail, newspapers and any delivered packages, alternate lights, open and close blinds, turn radio and/or television alternately on or off, water inside plants, handle home emergencies, and provide trash and recycle bin curb service. Your home will maintain a lived in look.
We tailor each visit to your pet and your specific needs. Our goal is to exceed your expectations with every request that you have for your pet. Your appointments are guaranteed, as is your satisfaction.
Professional pet and home sitting is not an economy care option and we realize it may not be in everyone's budget. However, it's a small price considering the peace of mind, convenience and home security provided by experienced, insured, responsible, reliable and dedicated pet and home care professionals. Please feel free to call us at (717) 258-6565 or email us at lindak@ticklemypaws.com.